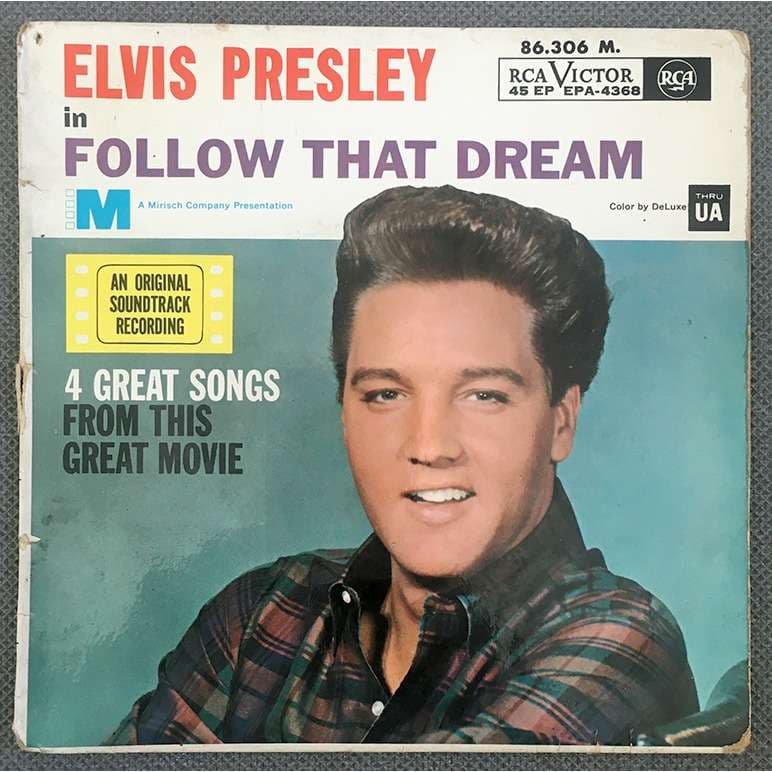 About The Song
"Angel" is a song by Elvis Presley from the film Follow That Dream and was released on the soundtrack EP of the same name in April 1962.
"Angel" was recorded at RCA Studio B in Nashville Tennessee and it took seven takes to recorded the final version. It was released as single; however, this was only in South Africa and Rhodesia in February 1965.
The film is a "romantic, musical, hillbilly comedy." The hillbilly element is the most pronounced. Only Granny is missing as the Kwimper jalopy rolls down the highway in the opening scene. The backwoods innocence, lack of education, and inherent honesty of the hillbilly stereotype are all used effectively to create humor and a little drama in the film.
Variety's review of Follow That Dream on March 28, 1962, rightly praised the film's writer and director for their work in shaping the movie. "Scenarist Charles Lederer has constructed several highly amusing scenes in tailoring Richard Powell's novel, 'Pioneer, Go Home,' to fit the specifications of the screen. And director Gordon Douglas has made capital of the screenplay's better moments, translating the comedy of the typewriter into amusing and fast-paced visual terms."
Video
Lyric
Angel, with those angel eyes
Come and take this earth boy
Up to paradise

Angel, may I hold you tight?
Never kissed an angel
Let me kiss one tonight

If I said 'I love you'
Would I be speaking out of turn?
I'm only human, but I'm willing to learn

Angel, make my wish come true
Let me be in heaven here on earth with you

Angel, never kissed an angel
Let me kiss one tonight

If I said 'I love you'
Would I be speaking out of turn?
I'm only human, but I'm willing to learn

Angel, make my wish come true
Let me be in heaven here on earth with you