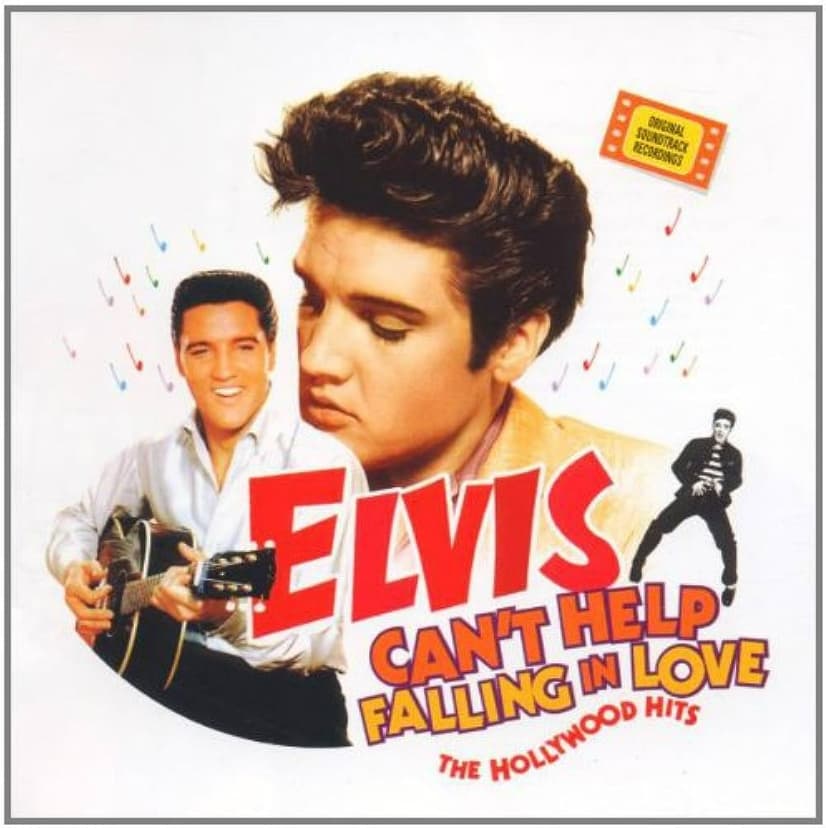 About The Song
More than six decades ago, The King of Rock and Roll released one of the most timeless and enduring songs of all time. It's none other than the spine-tingling love ballad, "Can't Help Falling in Love."
The song was recorded to tie along with Elvis Presley's 1961 movie, Blue Hawaii, and it went on to reach the second spot on the US Billboard Hot 100 while peaking at No. 1 on the Adult Contemporary chart for a total of six weeks. The song was also successful on the British charts, where it spent four weeks at No. 1.
Written by Hugo Peretti, Luigi Creatore, and George David Weiss, "Can't Help Falling in Love" tells the tale of a man who is powerless enough to resist falling in love.
"Like a river flows surely to the sea. Darling, so it goes. Some things are meant to be. Take my hand, take my whole life, too. For I can't help falling in love with you," the song goes.
Ever since the song's release, Presley sang "Can't Help Falling in Love" live hundreds of times. He performed it in front of a live studio audience during the taping of his 1968 "Comeback" special on NBC television. And with the start of his 1969 Las Vegas engagement at the International Hotel, Presley used the song as the closer to his countless stage shows and when he was touring around the country through mid-1977.
While on June 26, 1977 – on what would become his final tour – Presley performed his last concert at Market Square Arena in Indianapolis with more than 18,000 people to witness. Throughout the show, the King performed hit after hit, and the audience can't help but sing along with him.
Of course, the legendary singer has closed out the set with one of his fan's most treasured songs, "Can't Help Falling In Love," making it even more memorable.
The author Peter Guralnick of In Careless Love: The Unmaking of Elvis Presley – the prize-winning two-volume biography of Elvis Presley – described that concert's final act.
"'You're a fantastic audience,' he says, then launches into 'Can't Help Falling in Love,' which he ends down on one knee, his back to the audience, his cape spread out in that familiar pose of humble adoration, combined with self-adoration that the world has come to accept as Elvis in any language."
Indeed, this is an extraordinary piece of American music history and a final look at the man who changed music forever. Tune in and watch Elvis Presley's breathtaking performance of "Can't Help Falling In Love" in the video below.
Video
Lyric
Wise men say
Only fools rush in
But I can't help falling in love with you
Shall I stay?
Would it be a sin
If I can't help falling in love with you?

Like a river flows
Surely to the sea
Darling, so it goes
Some things are meant to be

Take my hand
Take my whole life, too
For I can't help falling in love with you

Like a river flows
Surely to the sea
Darling, so it goes
Some things are meant to be

Take my hand
Take my whole life, too
For I can't help falling in love with you
For I can't help falling in love with you